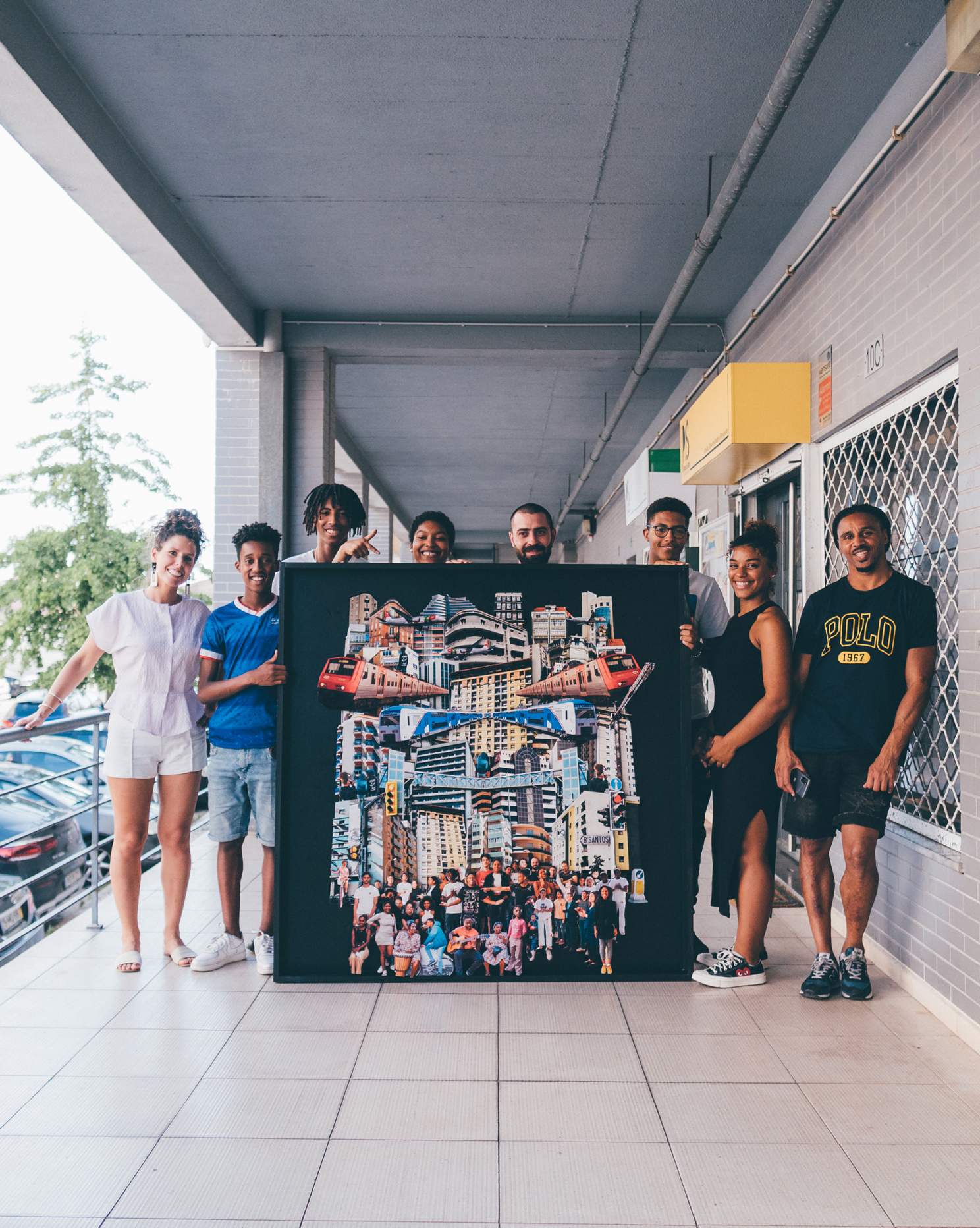 In close collaboration and dialogue with the young members of the Passa Sabi Association and their team, this workshop aims to develop the technique of three-dimensional collage, exploring all the creative possibilities of this artistic expression for the creation of a set of works that will be installed at Bairro do Rego. The workshop follows the artistic and technical explorations that artist João Fortuna has been developing in recent years, creating a sharp discourse on contemporaneity.

With the patronage of Nickel.
Artist with a degree in Art History from the Faculty of Arts and Humanities of the University of Coimbra, he sought further training at the Ricardo Espírito Santo Foundation and the National Society of Fine Arts. It was in collage that he found his form of communication. Through a technical and thematic renovation he has created his own aesthetic language, where images and maximalist staging are architecturally constructed between the different layers of wood, where he explores questions about Man and the contemporary World. He has participated in projects in the fields of production, programming and curating, and has exhibited individually and collectively. Associated artist of FOmE, he is represented by Galeria Espaço Exibicionista, in Lisbon.