FESTIVAL IMINENTE LISBOA 2022
MATINHA – 22 to 25 September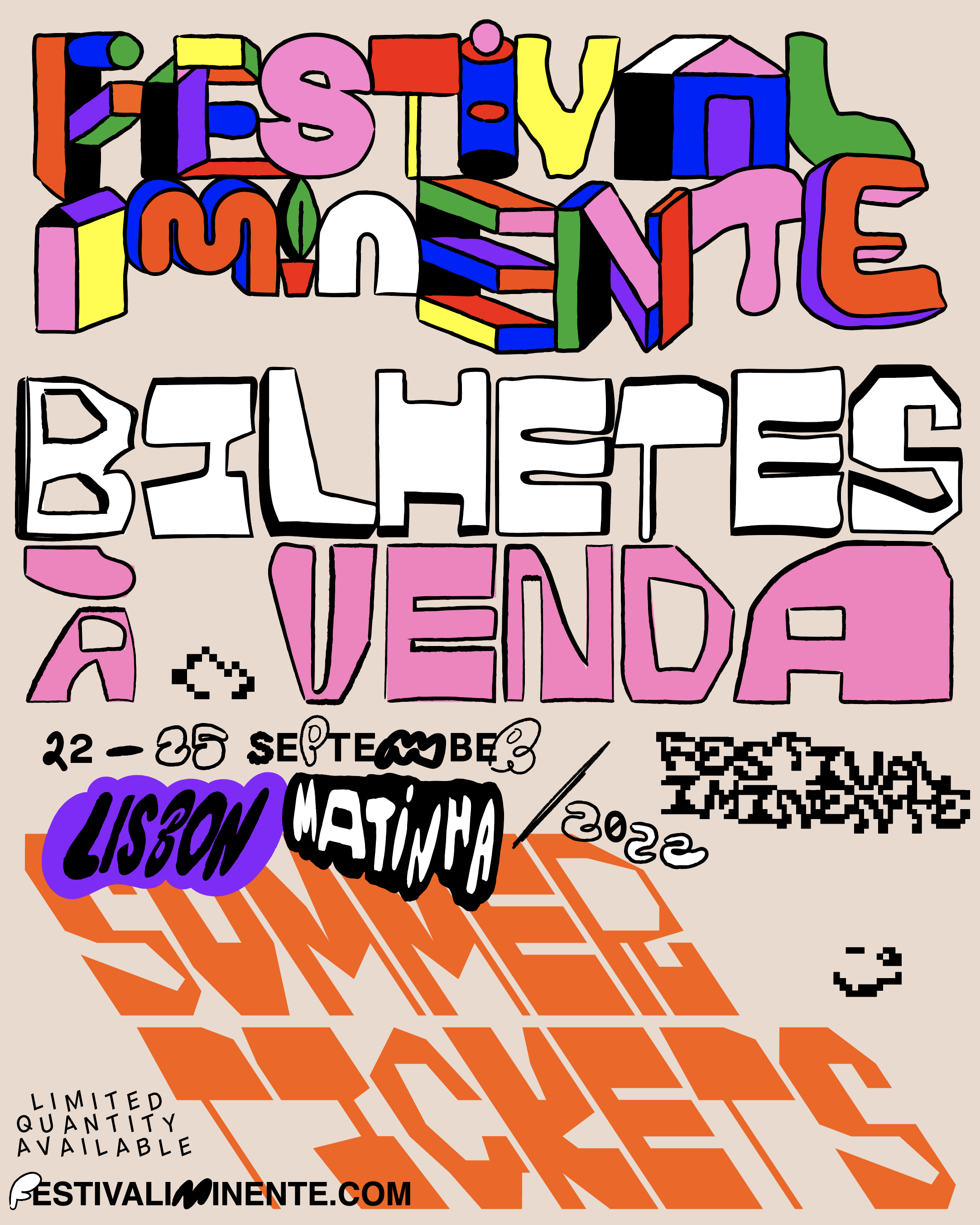 _
Festival Iminente doesn't begin or end.
It doesn't exist in one space, or outside of it.
It is everywhere. In all of us.
It is community, heat, friendship, love, lights, sharing and art everywhere.
The discovery of taking off and the joy of arrival.
Don't wait. The time is now.
_


_